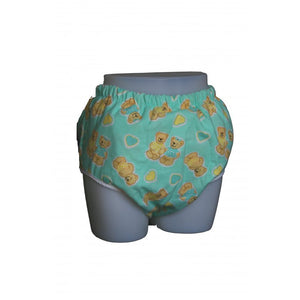 GABBY ADULT COTTON DIAPER
The Gabby's Pull-On Diaper. A comfortable pull-on style alternative to disposables.
It is designed to keep you cool while protecting your clothing from getting wet.
Our Pull-On Diaper has two full layers of 100% cotton flannelette through the body.
The inner liner has three layers of flannel with a three inch soaker panel down the center of the liner. The liner is sewn in only across the front and back so that is easily pulled out to decrease time in the dryer.