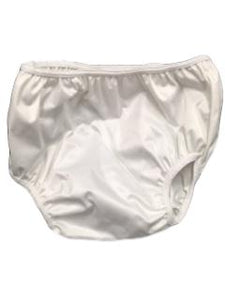 GABBY - ADULT ULTIMA PUL PANT
Our Ultima adult pant is made of a breathable, waterproof polyester PUL.
This is an extremely lightweight comfortable pant, which helps keep you cool. 
Kindly note that it is recommended that this pant be hand washed and hung to dry. Placing this item in a dryer will damage the waterproof layer.