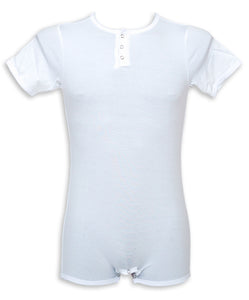 GABBY YOUTH SNAPPY-T DIAPER SHIRT WITH BOY SHORTS
One of the hardest things to find is an undershirt which stays down for your young child. It can be most embarrassing for a youth to need an incontinent brief and have others know about it. Your child can go out with confidence that his shirt will stay in place.
Gabby's Snappy-T undershirt is a comfortable diaper shirt which keeps diapers in place. This shirt has 3 snaps at the crotch.
measurements are in cm.