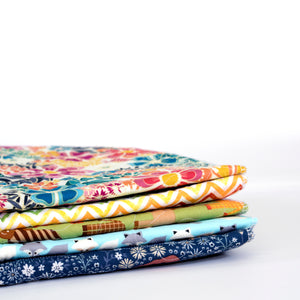 INDISPOSABES WHEELCHAIR PAD
The Indisposables™ Wheelchair Pad is 17" x 27" / 42.5 x 67.5 cm. They are made with 100% Cotton, a rayon center and a waterproof backing.
As wheelchairs come in all shapes and sizes we can happily custom make a custom pad to suit your needs. Please contact me for more information.