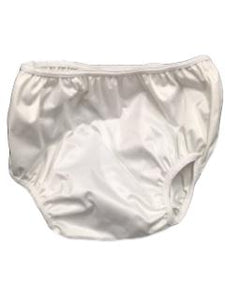 GABBY'S INFANT ULTIMA PUL NYLON PANT
Our new Ultima Pull-On diaper covers are made from 100% polyester PUL which is both breathable and waterproof.
This is a premium PUL fabric which is proudly Made in Canada.
This pant can not be put in the washer or dryer.  The heat from a dryer will damage the waterproof finish of PUL fabric.